You can drag and drop multiple files onto the project view now.  If you drag it onto a folder you can quickly move several files into your project.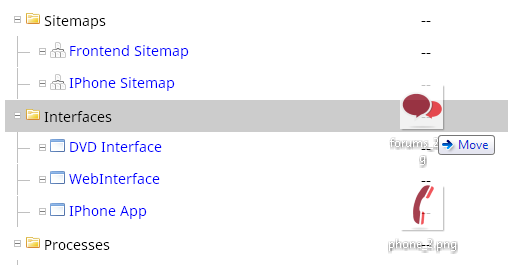 Once you drop the files a dialog will appear asking you how you want those files added.  You can pick to add them as Files, Interfaces, or Webshots.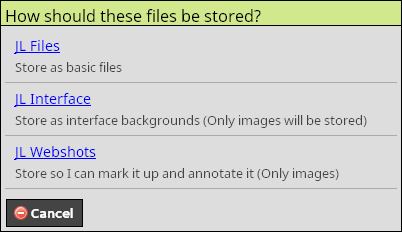 Upload as:
JL Files – If you want to store them as basic files
JL Interface – If you want to use them as interface backgrounds (great for editing/reorganizing existing interfaces)
JL Webshots – If you want to mark the interface up with markers, highlighters, or notes (annotation)
We wanted to make it easier to edit and define changes to existing web/mobile applications.