As part of our rebranding/redesign we got our marketing flyers redone to match our site design.  We can't wait to start handing these out.  (It'll make explaining what JumboLogic does a whole lot easier!)
This is our general flyer: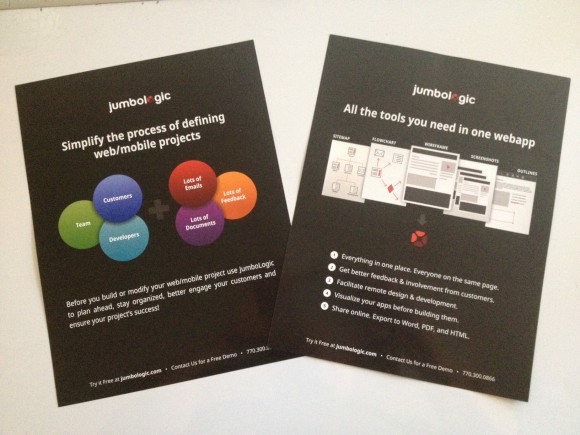 This is our sell sheet: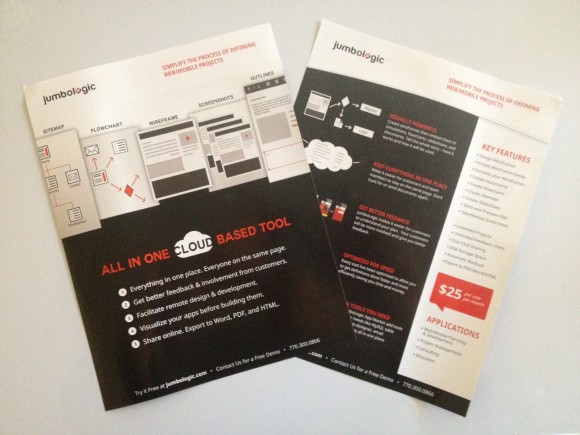 It's all starting to come together.  We're excited!